I can remember when your options for a sauce on a sub sandwich were limited to the simple classics like mayo, mustard, and oil and vinegar.
Not at Subway!
Subway is above the rest when it comes to offering its customers a variety of sauces that they can mix and match with a sub sandwich they desire.
Subway offers a selection of sweet, spicy, and tangy sauces for your sandwiches. In some cases, the sauce you select may even have all three of those components like the Swee & Smokey BBQ or Chipotle Southwest.
Classic Subway Sauces
Sweet Onion
Savoury Ceasar
Creamy Italian
Golden Italian
Chipotle Southwest
House Sandwich Sauce
Smokey Honey Mustard
Sweet & Smokey BBQ
Peppercorn Ranch
Sriracha
Tzatziki Sauce
Garlic Aioli
Mustard
Mayonaise
Buffalo
Ketchup
Oil
Vinegar
What Are The Different Types Of Subway Meat
What Is The Most Popular Subway Sauce
Besides mayonnaise, the most popular specialty sauces will vary from region to region with sweet onion and chipotle southwest leading the pack.
Is The Sweet Onion Sauce At Subway Vegan
What Subway Sauces Are Spicy
If you are looking for a Subway sauce with a spicy kick your best options include the chipotle southwest sauce, buffalo sauce, and sriracha.
What Subway Sauces Are Vegan
The following sauces at Subway are vegan-friendly.
Sweet Onion
Buffalo Sauce
Mustard
Ketchup
Oil
Vinegar
How Long Are Subway Sandwiches Good For
What Subway Sauces Are Fat-Free
Subway has a small selection of fat-free sauces that include honey mustard, mustard, ketchup, vinegar, and sweet onion sauce.
Are There Any Healthy Sauces At Subway
A healthy sauce will depend on what you consider healthy as well as what your health goals are.
Some healthy sauce options at Subway may include honey mustard, classic oil, and vinegar as well as sweet onion sauce.
McDonald's Sauces (Things You Need To Know)
How Many Sauces Can You Have A Subway
Subway does not limit the number of sauces that you can order on your sandwich.
Here are some sauce combinations you may want to try on your next sub.
Buffalo with Peppercorn Ranch
Sweet & Smoky BBQ with Mayonaise
Sriracha with Mayonaise
Sweet & Smoky BBQ with Southwest Sauce
Chipotle Southwest with Mayonaise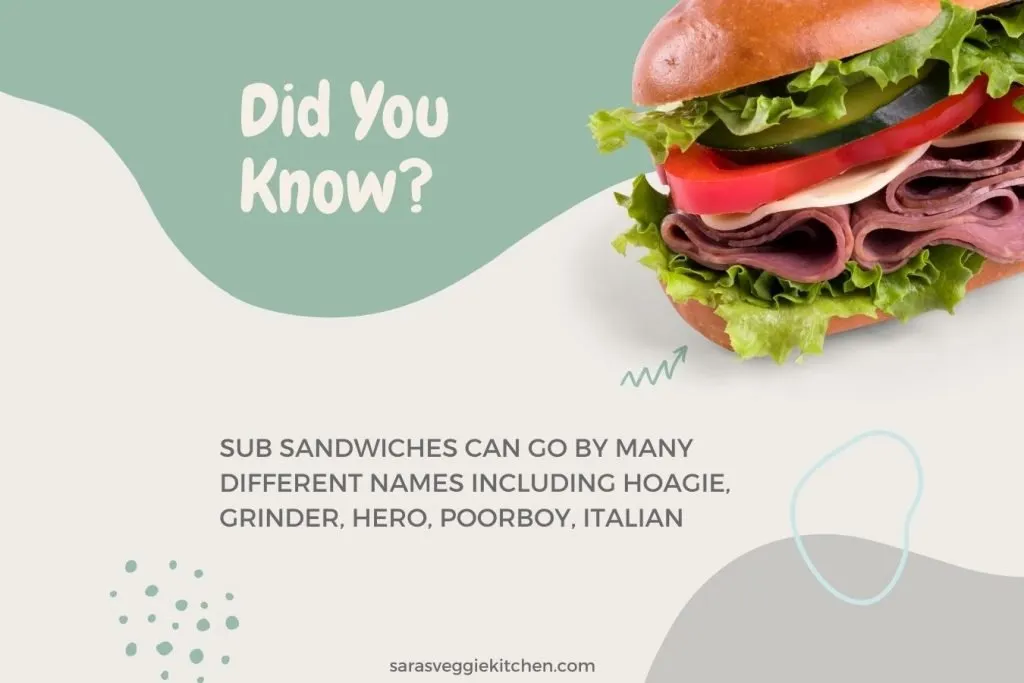 What Sauce Goes On An Italian BMT At Subway
The most classic sauce suggestion for the Italian BMT sandwich at Subway would be mayonnaise.
Of course, at Subway there is no right or wrong way to order your sandwich.
You can customize each sandwich to your tastes.
Some other suggestions for the Italian BMT include oil & vinegar, honey mustard, or garlic aioli.
What Does Subways Southwest Sauce Taste Like
The Chipotle Southwest Sauce at Subways is known to be zesty, sweet, and a bit spicy.
What Is In Subways Ranch Sauce
The ranch sauce at Subway contains buttermilk, salt, garlic, onion, mustard, herbs, and spices mixed into a sauce with a mayonnaise base.
What Are The Different Types Of Subway Cheese
What Is Garlic Aioli At Subway
The garlic aioli at Subway is a bit of a twist on a traditional mayo with the addition of parsley and garlic to plain mayo.
What Is Baja Chipotle Sauce At Subway
The Baja Chiptole Sauce at Subway is described as a sweet and smokey sauce that is a bit spicy.
The Baja Chipotle sauce is flavored with chipotle and guajillo peppers, including notes of smoked paprika, cumin, oregano, garlic, onion, and lime.
Is The Chipotle Sauce At Subway Vegan
Is Subway Vinaigrette Like Italian Dressing
Subway Vinaigrette is very much like a traditional Italian dressing in flavor. It contains traditional Italian seasonings like parsley, garlic, and onion.
What Happened To The Subway Vinaigrette
In many locations the classic Subway Vinaigrette has been discontinued but, it was replaced with many other similar options including House Sandwich Sauce, Creamy Italian, and Savoury Ceasar.
What Kind Of Mayo Does Subway Use
Subway uses eggless mayonnaise which is very similar to the S&W brand.
Looking For More Subway Information?
Recommended Guides
Final Thoughts
I love a good sauce on anything pretty much.
Subway has a great variety of sauces and flavor profiles to make anyone's taste buds happy.
Next time you are ordering a sub at Subway, think outside of the box and try a new sauce or a new sauce combination.
Other Articles You May Enjoy!