Everyone knows the famous golden arches of McDonald's, whether you love or loathe the fast-food giant we all have some memory or connection to the classic fast food. As a vegetarian can we eat a meal at McDonald's? What are the best vegetarian options at McDonald's?
In this article I breakdown what vegetarian options are available at McDonald's in the US and around the world. I dig into a little bit of history regarding the world-famous fries and what the future looks like.
McDonald's menu includes few vegetarian-friendly options. Egg sandwiches, hotcakes, fruit and maple oatmeal, apple slices, desserts, and a variety of beverages. Skip the famous fries as they contain beef flavoring and are not vegetarian.
How Easy Is It To Order McDonald's As A Vegetarian
As a vegetarian, there isn't an easy way to locate the vegetarian-friendly items offered at McDonald's.
Unlike Taco Bell where you are able to set a filter to vegetarian items only, at Mcdonald's you need to search through the standard menu looking for the items that do not contain animal products.
Vegetarian Options At McDonald's
The vegetarian options at Mcdonald's are limited compared to the offerings at other fast-food restaurants. With that said there are still some choices available if you find yourself at the golden arches.
Egg And Cheese McMuffin
Egg And Cheese Biscuit
Egg And Cheese McGriddles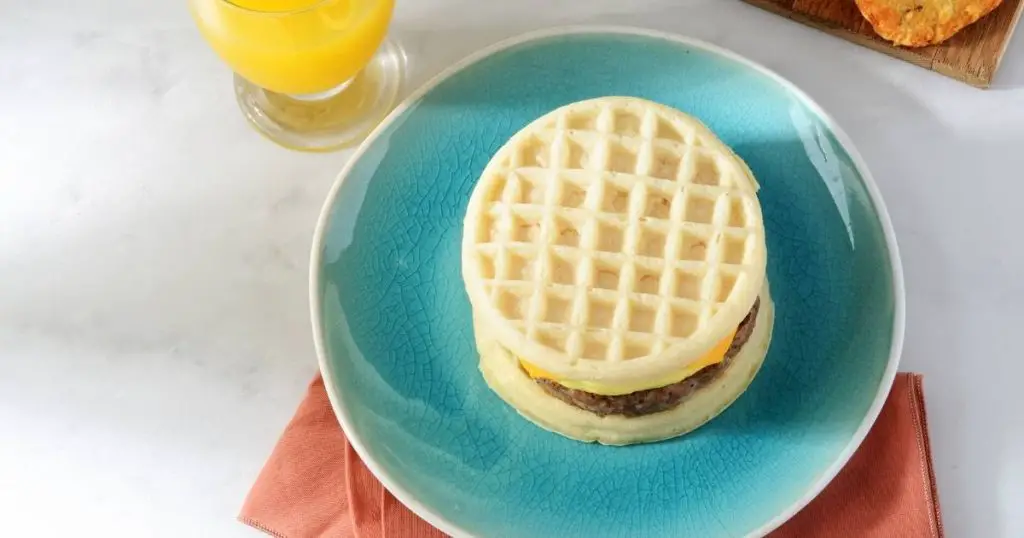 Hot Cakes
Fruit And Maple Oatmeal
Blueberry Muffin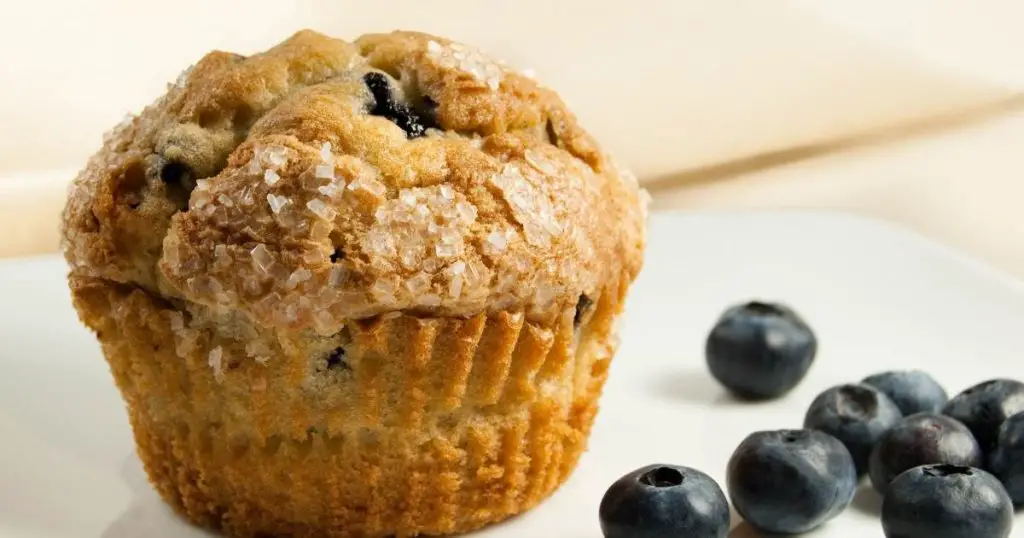 Fried Or Baked Pies
Chocolate Chip Cookies
Apple Slices
Ice Cream Cones
McFlurry
Shakes
Ice Cream Sundaes
Coffees
Sodas
Slushies
Milk
Juice
Vegetarian Breakfast Options At McDonald's
If you are going to swing into a McDonald's for a quick meal the breakfast menu would have your best options.
Egg and Cheese McMuffin
Egg and Cheese Biscuit
Egg and Cheese McGriddle
Fruit and Maple Oatmeal
Hotcakes
Blueberry Muffin
Apple Slices
Coffee
Juice
Can I Order McDonald's Breakfast All-Day?
The availability of ordering McDonald's Breakfast all day changed during the spring of 2020. The company eliminated all-day breakfast during the coronavirus pandemic.
Not all of the franchise locations have been following this guideline and have still offered breakfast items all day.
All Day Breakfast has been the best offerings by McDonald's to vegetarians in recent years. With a menu filled with burgers, it's a welcoming sight to be able to get an egg and cheese sandwich at any time.
Are McDonald's Fries Vegetarian?
McDonald's fries in the US are not vegetarian.
In July of 1990, McDonald's switched from frying their famous fries in beef tallow to a combination of vegetable oils due to the attention of a man named Phil Sokolf.
Mr. Sokolf suffered a heart attack at age 43 in 1966. After his heart attack, his mission was to improve the nutritional value of foods offered in America. He strong focus was on McDonald's and other fast-food restaurants. He demonized the fast-food giant and spent over 3 million of his own money taking out ads in newspapers condemning McDonald's for poisoning Americans.
McDonald's caved to the pressure and changed their french fry recipe on July 23, 1990. There was an uproar over the new recipe. The french fries didn't taste as good as the original recipe. The help improve customer satisfaction McDonald's altered the recipe and added beef flavoring to their fries.
In 2001 McDonald's was faced with a class-action lawsuit led by a group of Hindu customers that felt misled. Customers were told that the fries were no longer fried in beef tallow and believed that the fries were now vegetarian. When in reality the fries are coated in beef flavoring which makes them not vegetarian friendly.
McDonald's settled the lawsuit for 10 million dollars with 6 million going to vegetarian organizations.
McDonald's has not changed their fry recipe and still adds a little bit of beef oil to the mixture of par frying oils.
Are McDonald's Hashbrowns Vegetarian?
Sadly, just like McDonald's famous fries, the hashbrowns are par-fried in a mixture of oils that includes beef flavoring, which does not make the hashbrowns vegetarian.
Where Did The McDonald's Salads Go?
McDonald's streamlined their menu in 2020 to help the company cut costs, simplify and speed up operations during the coronavirus pandemic.
Some of the cuts during this time will be making their way back onto the menu. Some items like vanilla ice cream cones and chocolate chip cookies have already reappeared. Will salads make a comeback?
Personally, I felt like the salads were never really great but, I feel like a large fast-food chain like McDonald's needs to be responsible and have some healthier vegetarian-friendly options on their menu.
My suggestion would be to keep it simple. Offer a base salad that you can or with or without an egg.
Is Anything At McDonald's Vegan?
As a vegan, it's even harder to stop into McDonald's for a quick bite. Let's look at what you can order.
Fruit and Maple Oatmeal (ask for no cream)
Apple Slices
Apple Pie
Soda
Black Coffee
Slushies
Juice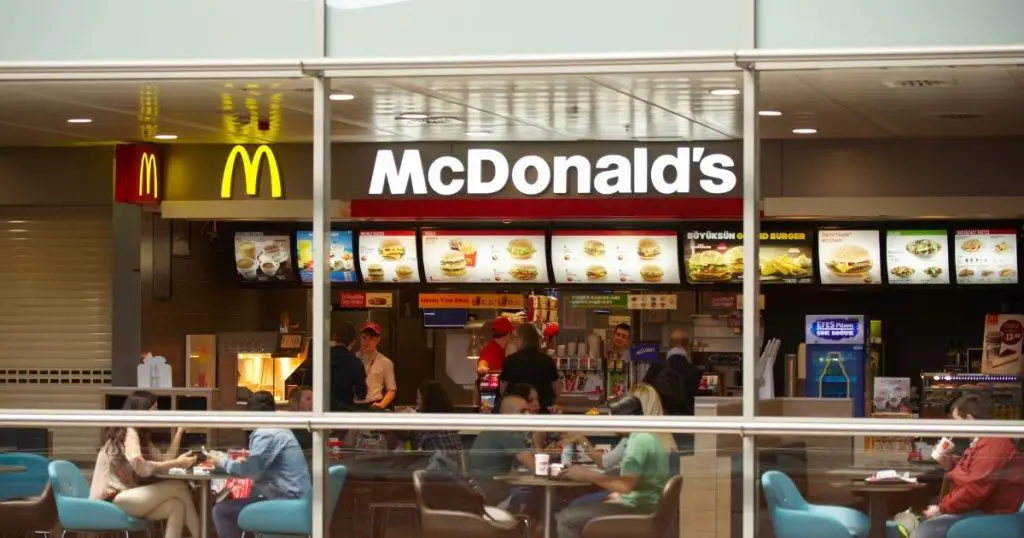 Global Vegetarian Options At McDonald's
McDonald's hasn't been ignoring the vegetarian market completely. Globally there has been an interesting variety of vegetarian offerings.
United Kingdom
The Spicy Veggie One – split peas, rice, vegetable nuggets, and sundried tomato pesto wrapped up in a spicy tortilla
The Happy Meal Veggie Wrap- the kids are included with a happy meal that includes a tortilla wrapped around vegetable nuggets with a red pesto sauce.
Vegetable Deluxe Sandwich- a sandwich made with vegetable nuggets or goujons.
India
The McAloo Tiki- this just sounds fun. This burger is made of potatoes, peas, and spices. It sandwiched between two buns with lettuce and a vegan tomato mayo. This burger is one of Indias' bestsellers and is offered at one US location.
McSpicy Paneer- A crunchy fried paneer patty (a cheese popular in India). Topped with lettuce and a creamy tandoori sauce.
Dosa Masala Burger- A spicy thin fermented rice, lentil, and potato pancake topped with a tasty chutney.
Masala Scrambled Eggs- Scrambled eggs cooked with herbs and spices and served with a toasted bun.
Norway
Vegan Vegetable Nuggets- fried breaded nuggets filled with cauliflower, chickpeas, and carrots
Sweden
Falafel Nuggets Happy Meal- Another great kids meal option with traditional falafel nuggets made with chickpeas, onion, cumin, and a tasty sauce.
Finland
McVegan- A soy-based patty burger with the traditional burger toppings.
El Veggo- A spicy salsa flavored burger
Germany
The Big Vegan- This burger patty is made of soy and wheat protein and is served with lettuce, tomato, onion, ketchup, and mustard.
France
Cucumber fries- In France the happy meals are served with cucumbers instead of fries.
Thailand
Corn Pie- A sweet, salty, and creamy corn filling wrapped in the apple pie shell and fried.
Philippines
Eggsdesal- A egg sandwich with a fluffy egg folded with melted cheese inside a soft toasted bun.
Italy
Panzerotti- Fried pastries filled with a cheesy tomato filling.
Chocolate Salami- Delicious sliced cookies made with melted chocolate and cookies.
Malaysia
Mango McFlurry- A vanilla ice cream McFlurry made with mango and oreo bits.
China
Taro Pie- A crunchy fried pie filled with taro which is a potato-like starchy vegetable
Pineapple Pie- A fried pie filled with pineapple
Switzerland
Quinoa Curry- A quinoa patty with a curry sauce served on a toasted sesame seed bun.
Hong Kong
Match Red Bean Layer Cake- A crepe cake with a matcha cream filing and red beans.
Russia
Bilini Rolls- Fried rolls filled with cottage cheese, apricots, and raisins.
Brazil
What McDonald's Foods Can You Only Get In The US
After discovering the extensive list of foods offered at McDonald's outside of the United States I was feeling a bit disapoointed at the items offered in the United States.
It's true the vegetarian items offered at McDonald's in the United States are pretty limited. I did discover some unique items that are or have been only offered in the US.
McLobster- A lobster sandwich offered in the Northeast. (I grew up in Maine and never saw this item offered on the menu. I would also never recommend eating lobster from McDonald's)
Crab Sandwich- A crab meat sandwich that has been offered on the west coast
Biscuits And Gravy- A southern classic
Haupia Pie- A coconut cream-filled pie offered in Hawaii
The Homestyle Burger- A traditionally styled burger served with potato chips
Hatch Green Chili Burger- Chilis, mustard, ketchup, American cheese, and onion
Steak And Egg Buritto- A warm tortilla filled with steak, scrambled eggs, and peppers
Saimin- Hawaii's take on ramen noodles
Why Does McDonald's Use Different Ingredients In The US?
Do you know many food items found in US restaurants are made with different ingredients in other countries? McDonald's famous fries are a prime example.
In the UK McDonald's Fries are 100% Vegan they are made with..
Potatoes, blend of non-hydrogenated vegetable oils (sunflower, rapeseed), dextrose (predominantly added at beginning of the potato season). Salt is added after cooking.
The ingedients can be found on McDonald's UK Website.
In The US McDonald's Fries are made with.
Potatoes, vegetable oil (canola oil, corn oil, soybean oil, hydrogenated soybean oil, natural beef flavor [wheat and milk derivatives]*), dextrose, sodium acid pyrophosphate (maintain color), salt.
McDonald's states the reasons for the different ingredients are based on customer preferences, local regulations, guidelines, and supply availability.
Will McDonald's Have a Plant-Based Burger in the USA?
McDonald's has seen the need to enter into the plant-based burger market to compete with other fast-food giants like Burger King and Taco Bell. McDonald's announced in late 2020 that they will be adding a plant-based burger called the McPlant to US Menus.
At this time it is still unknown as to when the McPlant will be available to order in the US.
What Is The McPlant Made Of?
The McPlant is an exclusive recipe created for McDonalds by Beyond Meat.
FAQ
How Does McDonald's Make Egg Mc Muffins? – Mcdonald's Egg McMuffins are known for their round eggs. These eggs are the only eggs that are freshly cracked in the house into a round metal ring on a griddle. The eggs are served on an English muffin with cheese and butter.
Are McDonald's Fries cooked in hydrogenated oil?– Mcdonald's fries are par-fried in a mixture of canola, soybean, and hydrogenated soybean oil, and beef flavoring. The fries are finished in the restaurants in canola oil.
Conclusion
The vegetarian options at McDonald's are very limited.
The best options are:
Egg McMuffin without the meat
Hotcakes
Fruit and Maple Oatmeal
Desserts
Beverages
After digging deeply into what McDonald's offers vegetarians and vegans I am feeling disappointed. McDonald's has that nostalgic feeling that carries memories from our childhoods. McDonald's has really fallen short when it comes to the diversity of food offerings.
I'm hopeful that with the addition of the McPlant in the US that McDonald's will become aware of the need for more plant-based and healthy menu options.
Related Posts
What Are The Best Vegetarian Options At Taco Bell?
Can Vegans Eat Animal Crackers?
The Best Vegetarian Options At Pei Wei