Heading out to a restaurant as a vegetarian can sometimes be a daunting task. Not at Pei Wei. Pei Wei has become one of our go-to restaurants due to their vegetarian options. Let's take a look at the best vegetarian options at Pei Wei.
Pei Wei's best vegetarian option would be a meal combination with tofu as your protein with a base of rice or noodles mixed with a delicious sauce of your choice. The vegetarian sauces range from sweet, salty, or tangy.
What Are The Best Vegetarian Options At Pei Wei
Pei offers many vegetarian options.
The best thing about Pei Wei is you can customize your meal by selecting your preferred sauce, proteins and base.
How Easy Is It To Order As A Vegetarian At Pei Wei
Pei Wei is a wonderful restaurant to eat at if you have a group of mixed diets and preferences.
There are many protein options that are sure to please everyone, and the mix and match style of ordering where you can build your own dish is perfect for customization.
Ordering is as easy as selecting a protien (tofu for a vegetarian) a base (rice or noodle type) and your sauce.
If you love veggies you can even ask for more veggies.
Is The Menu Easy To Understand At Pei Wei
My only complaint is that the menu doesn't really show that you can have any protein, base and sauce combination.
The menu shows a bunch of preselected combinations that I'm sure are their best sellers.
Don't be confused by this, you can order tofu with any meal combination.
Easy Family Bundles At Pei Wei
If you want to make ordering for a family very easy, a family bundle may be a great option.
A family bundle includes.
Pick a sharable (both of the options are not vegetarian friendly, I would ask for a substitution)
Pick two entree options
Pick a side dish (lo mein or fried rice)
Optional Thai donut dessert
Vegetarian Options At Pei Wei
Let's take a closer look at all of the vegetarian items offered at Pei Wei.
What Are The Vegetarian Sharables At Pei Wei
Pei Wei offers a variety of "sharables" or appetizers.
The vegetarian sharable options are.
Mongolian Green Beans (updated- the Mongolian Greens contain fish, making them not vegetarian)
Vegetable Spring Rolls
Edamame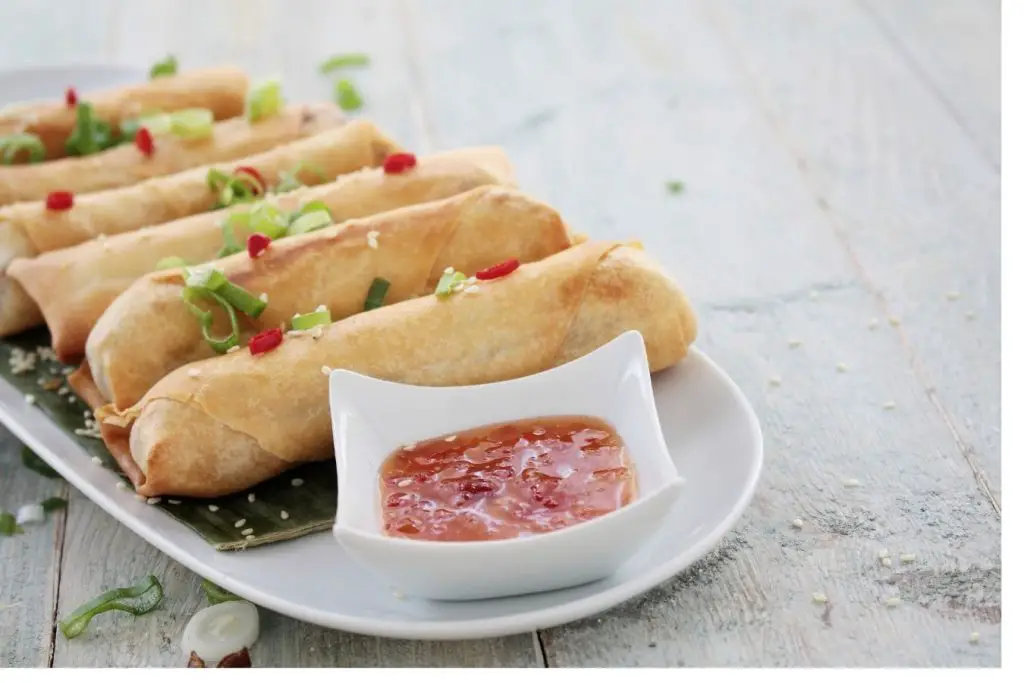 What Are The Vegetarian Protein Options At Pei Wei
Pei Wei has delicious tofu. My six-year-old son just wants to eat the tofu. It's thinly sliced and cooked in the sauce of your choice.
Does Pei Wei Have Vegetarian Rice
Pei Wei has many vegetarian rice options.
Cauliflower rice
Cauliflower fried rice (includes egg)
White rice
Brown rice
Fried rice (includes egg)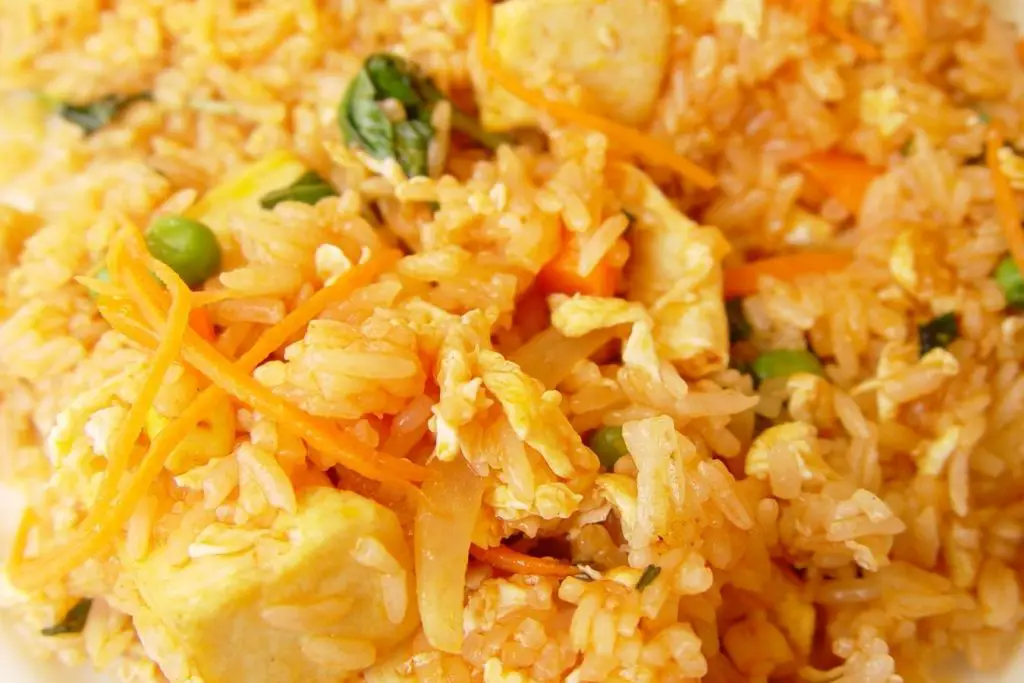 Does Pei Wei Have Vegetarian Noodles
Pei Weis noodles are vegetarian friendly.
I have a picky eater in my house that leans towards eating very plain foods most of the time. I'm not sure how that happened since I love all of the flavors you can get (except cilantro, which tastes like soap to me).
We always order a side of plain noodles for her.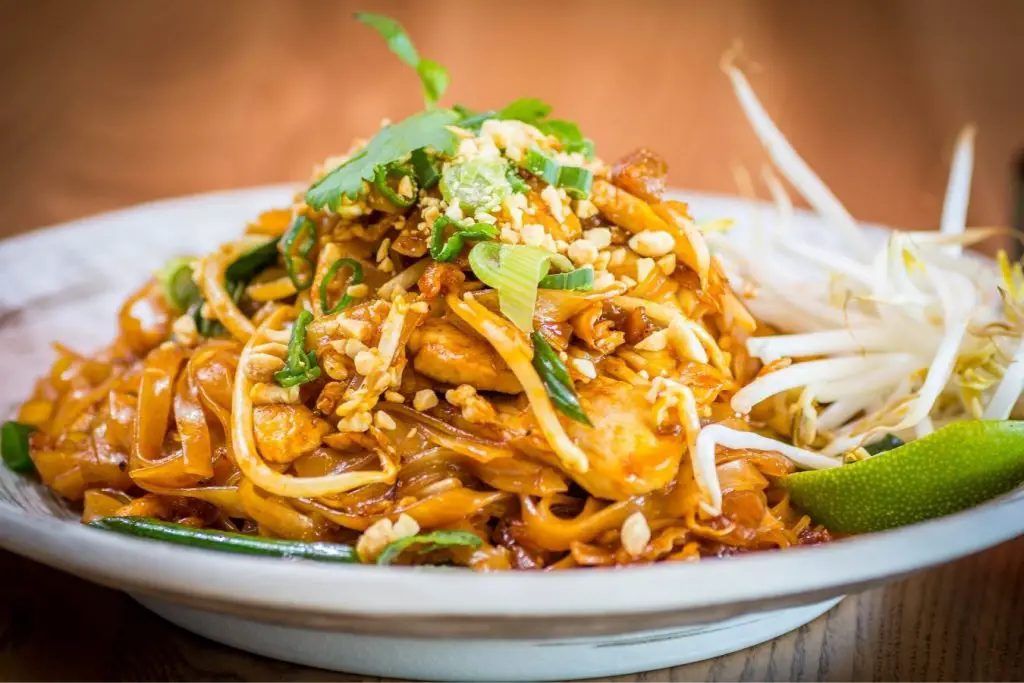 What Sauces Are Vegetarian At Pei Wei
The sauce options are one of the best things about Pei Wei. It's your way to completely customize the flavors of your meal.
Here are the vegetarian sauces offered at Pei Wei.
Vietnamese Vinagerette
Spicy Cashew Sauce
Spicy Gochujang Sauce
Coconut Curry Sauce
Sweet Soy Sauce (traditional protein with broccoli sauce)
Chili Soy Sauce
Sweet And Spicy Chili VInegar (Pei Wei Original Sauce)
Sweet Soy Chili Citrus Glaze (Sesame style dish sauce)
Sweet And Sour Sauce
Teriyaki Sauce
Siracha Soy Chili Sauce (Thai Dynamite Sauce)
Are Pei Wei Desserts Vegetarian
Pei Wei offers a couple of dessert option that are both vegetarian (but, not vegan) friendly.
Thai Donuts with condensed milk dipping sauce
Fudge brownie
Are Pei Wei Fortune Cookies Vegetarian
Having a fortune cookie at the end of an Asian inspired meal is a tradition that must be completed.
Luckily, Pei Weis fortune cookies are vegetarian.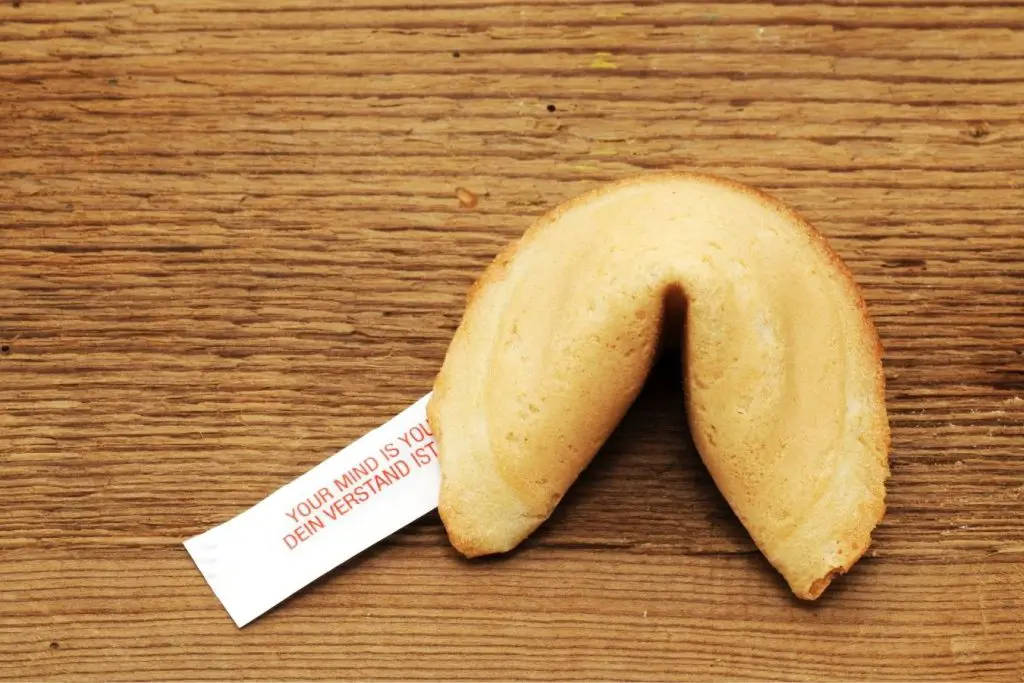 What Are My Favorite Foods At Pei Wei
We pretty much order the same thing when we go to Pei Wei.
Teriyaki tofu with veggies on fried rice and the Pei Wei Original with tofu on fried rice.
You can't go wrong with either of those options.
Final Thoughts
This isn't a sponsored post, we are truly fans of Pei Wei.
Going out to restaurants when you do not eat meat can be challenging. It's a breath of fresh air to go into a restaurant and have options. Pei Wei is just that.
Pei Wei caters to a variety of diets with gluten free, low carb, beef, chicken, seafood, vegetarian and vegan options.
We always know that everyone will be able to find something that they like!
What's your favorite items at Pei Wei?
Other Articles You May Enjoy!
What Are The Best Vegetarian Options At McDonald's? (18 Fast Foods)