The McDonald's classic Egg McMuffin, Hotcakes, and Hashbrowns are the favorites of many. Are you able to get these popular menu items at any time of the day?
In this article, I dig into all of the details about McDonald's famous breakfast and when you can get it.
In 2022, Many McDonald's franchise locations start serving breakfast between 5 am and 11 am with some exceptions like on Friday, at 24-hour locations, and unique locations found in large cities and busy airports.
When Did McDonald's Start Serving Breakfast
McDonald's' started serving its first breakfast in 1971 with a continental breakfast. The first breakfast item was labeled as "eggs benedict on the go", it's the item we all know as the Egg McMuffin.
In 1977, McDonald's released its first national breakfast menu containing favorites like hotcakes, hashbrowns, english muffins, and eggs.
By 1986, one out of every four breakfasts served outside of the home came from McDonald's.
In 2015, McDonald's breakfast fans had something to celebrate with the offering of an all-day breakfast.
Are All McDonalds's Still Serving Breakfast
At this time all McDonald's are still serving breakfast at their locations.
What Time Does McDonald's Start Serving Breakfast
McDonald's starts serving breakfast at 5 am every day of the week.
Do Some McDonald's Start Serving Breakfast Earlier Than 5am
The exact breakfast hours are determined by each franchise owner. Some restaurants may open earlier than others and start serving breakfast at 3 or 4 am.
Most of these locations are found in large cities or airports.
What Time Does McDonald's Stop Serving Breakfast
McDonald's stops serving breakfast at 11 am every day of the week except on Fridays when breakfast is served until 11:30 am.
Why Is Breakfast Served At McDonald's Until 11:30 Am On Fridays
Unfortunately, it is not known why breakfast hours are extended by a half-hour only on Fridays.
Does McDonald's Stop Serving Breakfast At 10:30 Am
McDonald's used to stop serving breakfast at 10:30 in the morning until 2019 when a decision was made to extend breakfast hours a half an hour longer to 11:00 am.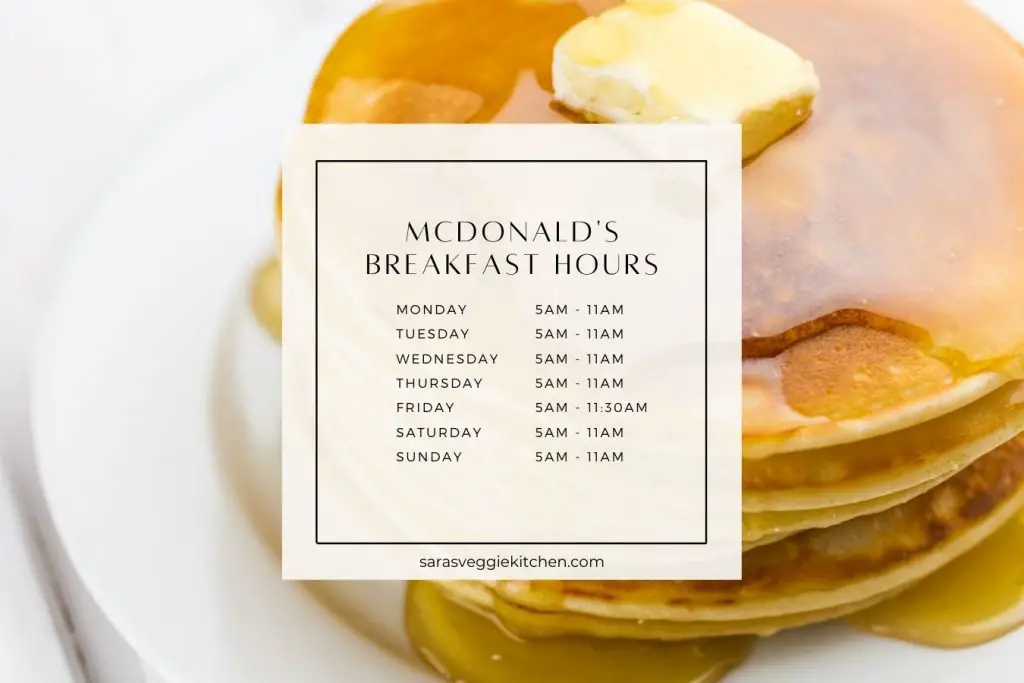 Do Any McDonald's Serve Breakfast All Day
In 2020, McDonald's made the decision to halt its all-day breakfast hours and resort back to breakfast being served for a limited time only.
Why Did McDonald's Stop Serving All Day Breakfast
During the pandemic in 2020, McDonald's needed to remove breakfast from its all-day menu to simplify production and streamline service during this challenging and unprecedented time.
Reducing McDonald's breakfast hours was originally thought of as a temporary change.
Will All Day Breakfast At McDonald's Come Back
McDonald's stance on its breakfast hours is an ongoing situation. Each McDonald's will be evaluating its needs and customers while moving forward with its breakfast hours.
Did Some McDonald's Continue Serving All Day Breakfast
It's true some McDonald's have kept serving breakfast all day or until 2 pm in the afternoon.
Most of these locations can be found in Florida.
What McDonald's Breakfast Items Are Available All Day
Even though McDonald's is no longer offering its breakfast menu all day you can still get coffee and breakfast bakery items like muffins, apple fritters, donuts, and cinnamon rolls at any time of the day.
Why Does McDonald's Breakfast End So Early
McDonald's has streamlined and simplified its food production and processes limiting the number of foods being cooked at one time.
How Late Does McDonald's Serve Breakfast On Sunday
McDonald's serves breakfast until 11:00 am on Sundays.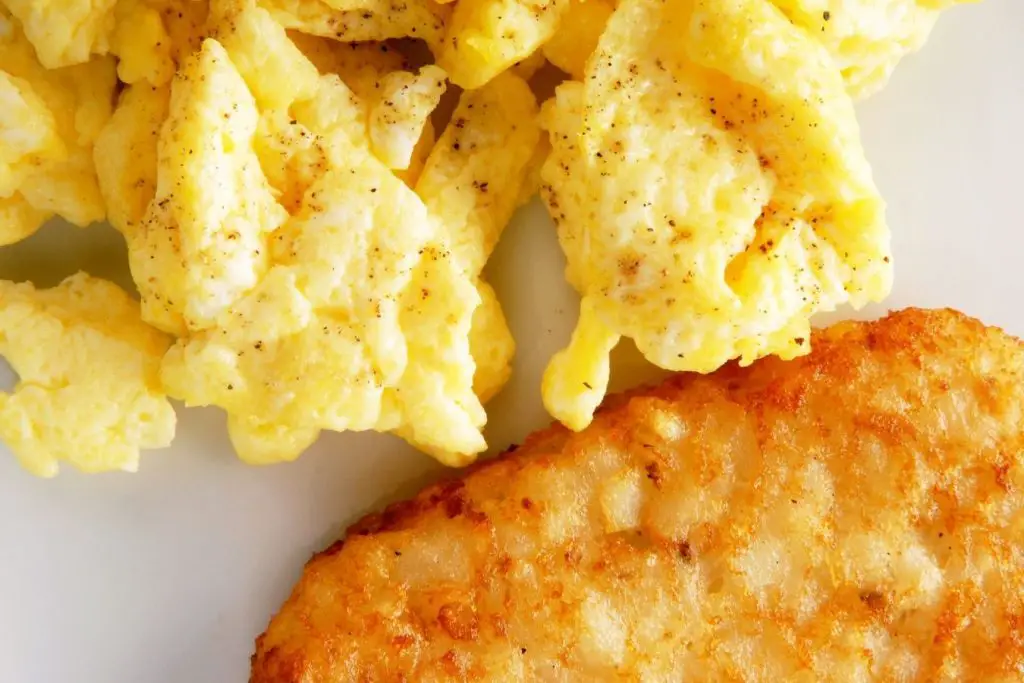 Does McDonald's Only Serve Breakfast Food In The Morning
At this time McDonald's only serves food from its breakfast menu before 11:00 or 11:30 in the morning.
Can I Order French Fries During Breakfast At McDonald's
You can not order McDonald's french fries in the morning, you can order hash browns instead.
When Can You Get Hashbrowns At McDonald's
You can order hashbrowns during McDonald's breakfast hours which are usually between 5 am and 11 am.
Are Egg McMuffins Served All Day
Unfortunately, as of Spring 2020, McDonald's has limited its breakfast menu including the Egg McMuffin to only breakfast hours.
Can I Order A Burger In The Morning At McDonald's
Due to the different temperatures and cooking processes burgers are not available in the morning at McDonald's.
Can I Order A McChicken In The Morning
McChicken sandwiches are not offered in the morning at McDonald's.
If you are interested in a morning chicken sandwich Chick Fil A may be a good option.
Does McDonald's Serve Burgers At 4am
At a 24 hours McDonald's location it may be possible to get a burger at 4 am.
Most 24 hour McDonald's start the process of changing over to its breakfast menu between 4 am and 6 am.
Is The Breakfast Wrap Back At McDonald's
Unfortunately, for breakfast wrap fans McDonald's has tweeted and confirmed that they have no intentions of bringing back the breakfast wrap.
Does Uber Eats Deliver McDonald's Breakfast
Uber Eats will deliver a breakfast order from McDonald's during breakfast hours.
Does Door Dash Deliver McDonald's Breakfast
Door Dash also participates in the delivery of McDonald's breakfast during breakfast hours.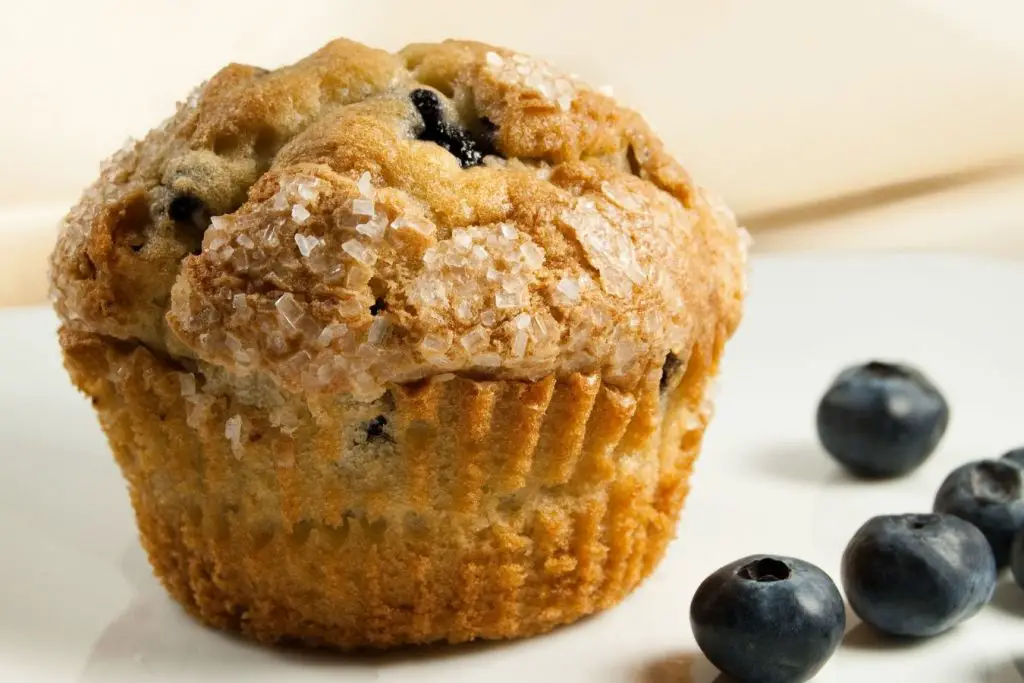 What Items Are On The McDonald's Breakfast Menu
Bacon Egg & Cheese Biscuit
Egg McMuffin
Sausage McMuffin
Sausage McMuffin With Egg
Sausage Biscuit
Sausage Biscuit With Egg
Bacon Egg & Cheese McGriddles
Sausae McGriddles
Sausage Egg & Cheese McGriddles
Big Breakfast
Big Breakfast With Hotcakes
Hotcakes
Hotcakes & Sausage
Sausage Buritto
Hasbrowns
Fruit & Maple Oatmeal
Apple Fritter
Blueberry Muffin
Cinnamon Roll
Coffees
Strawberry Banana Smoothie
Mango Pineapple Smoothie
Juice
Milk
Chocolate Milk
Teas
Sodas
Final Thoughts
McDonald's breakfast is a classic with many of us having fond childhood memories of going to McDonald's and getting that styrofoam tray of warm pancakes with perfectly shaped butter.
Many of us enjoy these breakfast foods at any time of the day, hopefully, McDonald's will revisit its breakfast hours in the near future and extend its breakfast menu options back to being available all day.
Other Articles You May Enjoy!