KFC french fries often have a bad reputation for not being very good, why are KFC fries so bad?
The french fries at KFC are going to naturally be compared to french fries offered at competing fast food restaurants. KFC fries are often lackluster and less desirable due to the cut of the fries, soggy texture, lack of salt, and overall ingredients within.
Why Are KFC French Fries Bad
Many people have complained about the french fries at KFC through the years.
The main reasons why KFC fries are bad include.
Soggy texture
Lack of salt
Ingredients
Does KFC Use Real Potatoes For Their Fries
KFC uses real potatoes in their french fries but, the fries are heavily processed and contain many other ingredients besides potatoes.
What Are KFC Fries Made Of
You will find the following ingredients in the french fries at KFC.
Sea Salt, Monosodium Glutamate, Maltodextrin, Salt, Dextrose, Vegetable Powders (Onion, Carrot, Tomato), Tricalcium Phosphate, Hydrolyzed Soy Protein, Spices, Soybean Oil, Natural Flavors, Potassium Chloride, Paprika Extract (color), Turmeric Extract (color). Potatoes, Vegetable Oil (Soybean, Canola, Cottonseed, And/Or Sunflower), Bleached Wheat Flour, Contains 2% Or Less Of: Rice Flour, Durum Wheat Semolina, Dextrin, Salt, Degermed Yellow Corn Meal, Cornstarch, Leavening ( Sodium Acid Pyrophosphate, Sodium Bicarbonate), Dextrose, Xanthan Gum, Annatto Extract Color, Disodium Dihydrogen Pyrophosphate (To Maintain Natural Color).
Do KFC French Fries Contain MSG
Unfortunately, the french fries at KFC contain MSG otherwise known as Monosodium Glutamate.
Why Doesn't KFC Taste Like It Used To?
What Does KFC Use To Fry Their Fries
The oil that is used to fry the foods at KFC can contain Canola Oil and Hydrogenated Soybean Oil with TBHQ and Citric Acid.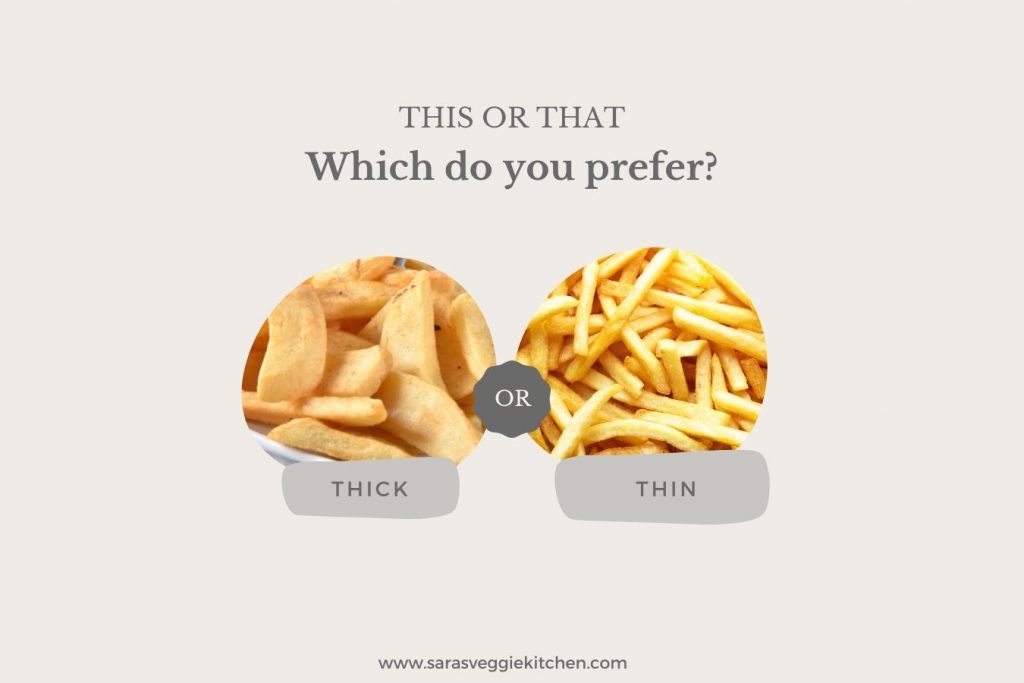 Does KFC Use The Same Oil For The Fries And Chicken
KFC may use the same frying oil for its chicken and french fries, most likely they are separate fryers but, that can not be guaranteed.
How Are KFC Fries Made
The french fries at KFC are made outside of each restaurant and shipped to each location frozen.
The frozen fries are then fried to order.
The factory-made fries contain potatoes but, they also contain a wide variety of ingredients including MSG, vegetable powders, and a variety of vegetable oils.
Does KFC Taste The Same Everywhere?
Are KFC Fries Good
Many people would not say that the french fries at KFC are good but, it is really a personal preference and how well the fries are made at the moment when you order them.
Did KFC Change Their French Fries
KFC has changed its french fry recipe numerous times as a response to the demands of its customers.
For years, customers have been complaining about how bad the french fries are at KFC.
The most recent change occurred in 2020 when KFC removed the potato wedges from the menu, replacing them with the current "Secret Recipe Fries".
What Are The Side Dishes At KFC?
Final Thoughts
I have a hard time with french fries that have MSG listed higher on the ingredient list than potatoes.
The newer french fried at KFC may have a "secret recipe" but, it isn't a secret that they are as good as many fast food competitors.
Luckily, the majority of the customers at KFC are going for fried chicken and not french fries but, it's always great when a restaurant has delicious fries.
Fries that are perfectly warm and crispy with just enough salt.
Other Articles You May Enjoy!