Mashed Potatoes are a favorite of many but, are the famous mashed potatoes at KFC vegetarian?
The creamy mashed potatoes at KFC are currently vegetarian-friendly. You will discover dairy products listed in the ingredients as well as natural flavorings and natural colors which can be a concern for some.
Can Vegetarians Eat The Mashed Potatoes At KFC
The classic mashed potatoes at KFC are currently safe for vegetarians to enjoy.
Why Wouldn't KFC Mashed Potatoes Be Vegetarian
Mashed potatoes can often contain animal-based ingredients like animal broths, meat, and lard.
One ingredient that is questionable is natural flavors and natural colors.
It can be hard to pin point exactly what is in these ingredients.
It is possible for them to contain animal products.
What Ingredients Are In The Mashed Potatoes At KFC
The mashed potatoes without gravy at KFC contain the following ingredients.
Potatoes, Whey Product (Containing: Whey Solids, Nonfat Milk, Sodium Caseinate, Calcium Stearoyl-2-Lactylate), Salt, mono and Diglycerides, Calcium Stearoyl-2-Lactylate, Sodium Bisulfate, natural Flavors, Natural Colors, Citric Acid, and Spice
Do The Mashed Potatoes At KFC Contain Chicken
Sometimes mashed potatoes can contain chicken or chicken broth to enhance the flavors.
The mashed potatoes at KFC do not contain any chicken-based ingredients but, the gravy offered at KFC does.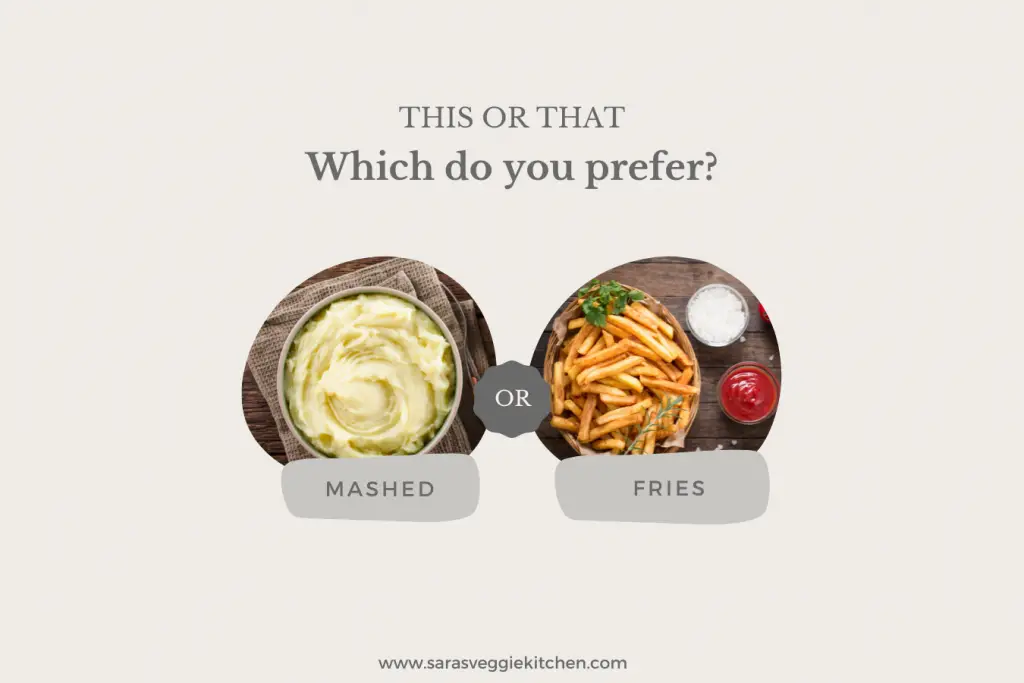 Vegetarian Side Dishes At KFC
KFC offers a variety of side dishes that happen to be vegetarian.
Secret Recipe French Fries
Biscuits
Cornbread Muffin
Cole Slaw
Whole Kernel Corn
Corn On The Cob
Green Beans
Baked Beans
Macaroni Salad
Potato Salad
House Side Salad
Final Thoughts
Mashed Potatoes are delicious comfort food.
Luckily, the mashed potatoes at KFC are vegetarian-friendly.
Even if your KFC doesn't have plant-based chicken you can dig into some of your favorite side dishes like mashed potatoes, cole slaw, and biscuits.
You will need to pass on the gravy since it is not vegetarian-friendly.
Other Articles You May Enjoy!