Toblerone is extremely unique, delicious, and fun to enjoy but, is Toblerone vegan?
Toblerone is not vegan due to containing a variety of non-vegan ingredients like milk, milk, and egg whites in addition to containing questionable ingredients that many vegans choose to avoid. Luckily, there are many vegan alternatives that you can choose from.
Can Vegans Eat Toblerone
Unfortunately, Toblerone is not vegan since it contains various dairy products, eggs, and sometimes honey.
Why Wouldn't Toblerone Be Vegan
Toblerone is not a vegan-friendly product since all of its products contain many non-vegan ingredients like dairy and honey.
Does Toblerone Contain Questionable Ingredients
Besides the obvious non-vegan ingredients like dairy Toblerone chocolate contains white sugar which is considered a questionable ingredient for most vegans.
White sugar is often processed using bone char from animals.
Although you will not have pieces of bone in your sugar, many vegans will avoid consuming sugar that has been processed with bone char.
Does Toblerone Contain Dairy
Toblerone Swiss Chocolate contains a variety of dairy products, including the following.
Whole Milk Powder
Milk Solids
Milk
Milk Fat
Does Toblerone Contain Eggs
All Toblerone chocolate bars contain egg whites.
What Ingredients Are In Toblerone
Toblerone offers a variety of chocolate bars from classic milk chocolate to swiss white chocolate.
Each Toblerone flavor has slightly different ingredients but, unfortunately, they all contain non-vegan ingredients.
Classic Toblerone Ingredients
Sugar, Whole Milk Powder, Cocoa Butter, Cocoa Mass, Honey (3.0%), Milk Fat, Almonds (1.6%), Emulsifier (Soya Lecithin), Egg White, Flavouring, Milk Chocolate: Cocoa Solids 28% minimum, Milk Solids 14% minimum
Toblerone Swiss Dark Chocolate Ingredients
Bittersweet Chocolate (Chocolate, Sugar, Milkfat, Cocoa Butter, Soy Lecithin – an Emulsifier), Sugar, Honey, Almonds, Egg White.
Toblerone Salted Almonds Ingredients
Milk chocolate (sugar, milk, cocoa butter, chocolate, milkfat, soy lecithin – an emulsifier, vanillin – an artificial flavor), almonds, sugar, honey, invert sugar, glucose syrup, salt, milkfat, egg whites
Toblerone Swiss White Chocolate
Swiss White Chocolate with Honey and Almond Nougat (10%): Sugar, Whole Milk Powder, Cocoa Butter, Honey (3.0%), Almonds (1.6%), Emulsifier (Soya Lecithin), Egg White, Flavouring (Vanillin)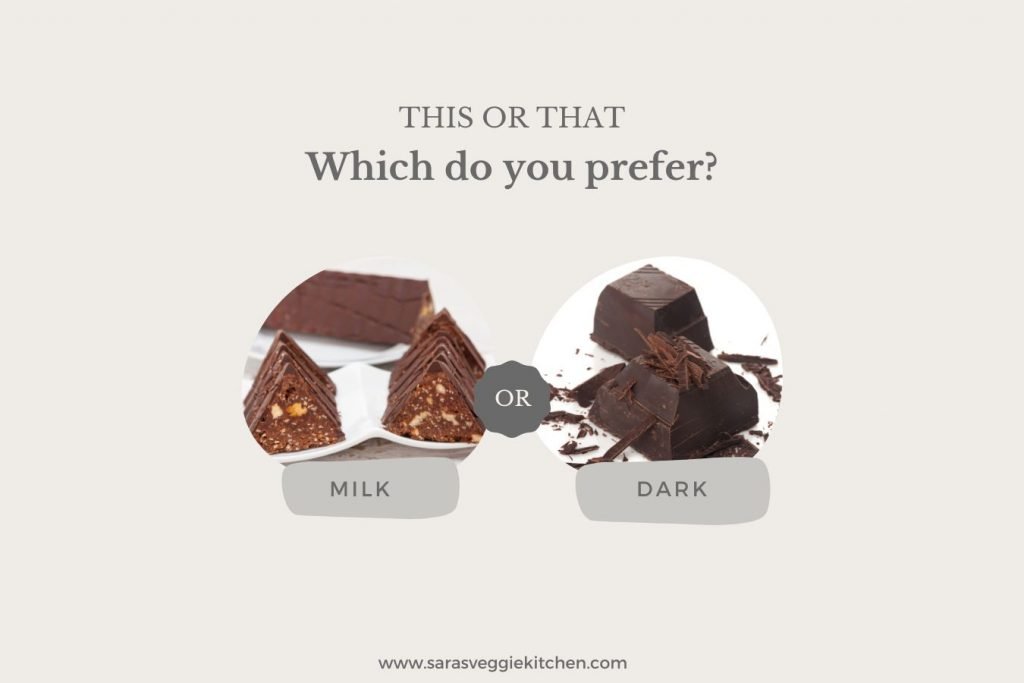 Are There Any Vegan Toblerone Substitutes
Due to the unique nature of Toblerone, it is challenging to find an exact match that is vegan-friendly.
Luckily, there are many delicious vegan options out there that can give you the same flavors that you enjoy with Toblerone.
Vegan Toblerone Options
Nelly's Organics
Nelly's Organics is worth mentioning since they offer an abundant selection of delicious vegan chocolate bars.
No Way Milkless Chocolate
No Way! has a nice selection of vegan chocolate that includes a dark chocolate crunchy bar, and white chocolate bar in addition to classic milk chocolate.
You will also find some vegan versions of some other favorites like M&M's and Peanut Butter Cups
Final Thoughts
Toblerone is classic and unique in its own right.
Unfortunately, none of the products offered by Toblerone is vegan-friendly at this time due to their containing dairy products, eggs, and honey.
Luckily, for vegans, there are other vegan-friendly options available when you are craving a great piece of chocolate.
Other Articles You May Enjoy!