As a vegetarian or vegan dining out can sometimes be tough but, do restaurants need to provide vegetarian and vegan meals?
Restaurants do not need to offer vegetarian and vegan meals to their customers. You will often discover many vegetarian options with more limited vegan choices depending on the restaurant.
Do Restaurants Need To Offer Vegetarian Options
It is not a requirement of any restaurant to offer its customers any specific type of food or to adhere to any dietary restrictions.
Do Restaurants Need To Have Vegan Options
Restaurant owners including chain restaurants are not required to have vegan options available for their customers.
Do Most Restaurants Have Vegetarian Options
I haven't come across any restaurants that don't have any vegetarian options available.
Sometimes the vegetarian options are limited to side dishes and require some creativity to come up with a complete meal.
Another option is to ask your waiter if the chef can make something for you, many restaurants are willing to accommodate customers with dietary restrictions.
Do Most Restaurants Have Vegan Options
It is more challenging to find vegan options at restaurants and sometimes they are extremely limited.
I would speak with the waiter to see if something vegan can be made for you.
Many times you can get a nice bowl of pasta with marinara or vegetables or rice with vegetables.
Why Don't All Restaurants Have Vegetarian Options
Some restaurants develop their menus and style of food around meat-centric meals.
I often find limited vegetarian options at BBQ-style restaurants and steakhouses.
You will find the most vegetarian options at Italian and tex-mex style restaurants.
Chain restaurants also have set menus that are developed for the entire chain which often leaves out or limits vegetarian options.
Why Don't All Restaurants Have Vegan Options
Unless you are at a vegan restaurant the vegan options are usually limited.
In many cases, customers prefer a meal that contains meat or dairy making it challenging for restaurants to want to include a completely vegan meal on the menu.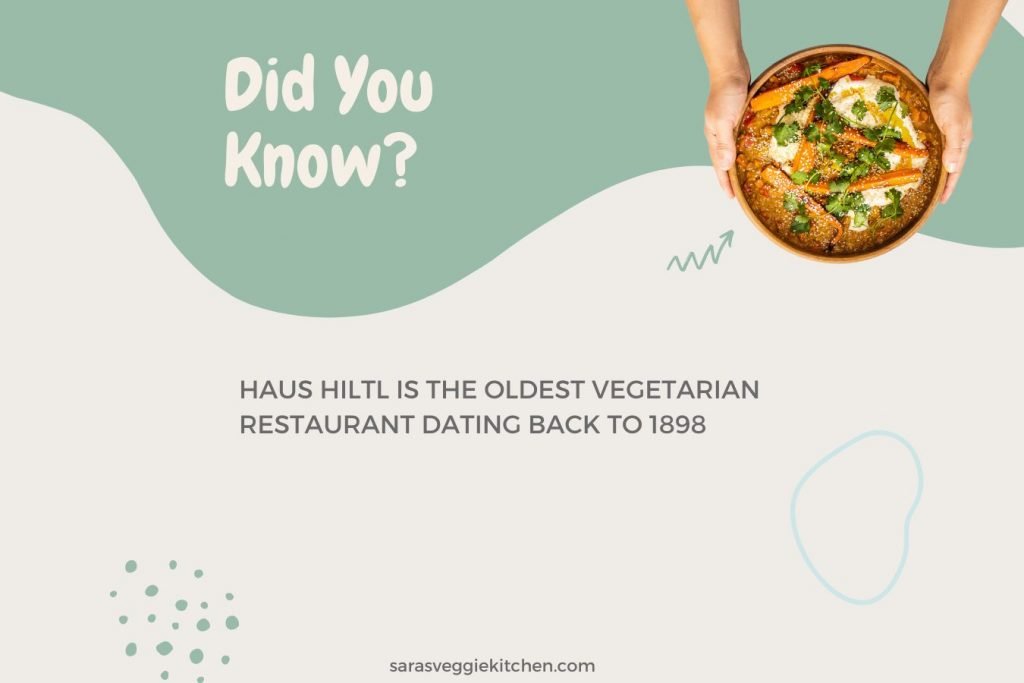 Should Restaurants Have Vegetarian Meals
I think it's very simple for every restaurant to have a selection of vegetarian meals.
Many vegetarians still consume dairy and/or eggs making these vegetarian meals just as appealing to meat eaters and those that enjoy a plant-based diet.
Should All Restaurants Have Vegan Meals
I would love to see all restaurants offer a nice vegan option or two at least.
Vegan food is delicious and would be a great addition to any restaurant menu.
Do Most Restaurants Have Vegetarian Kids Meals
Many restaurants do offer some form of a vegetarian meal for kids.
You will often find a pasta dish or pizza on the kid's menu that does not contain meat.
Do Restaurants Need To Have Vegan Kids Meals
Unfortunately, vegan kids meals are rare to find on most menus.
The majority of the meatless meals found on kid's menus will contain cheese or some sort of dairy product.
If you discover other vegan options on the menu you can share a meal with a small child, piece together a vegan meal, or ask the waiter if something vegan can be made.
Do Most Restaurants Have Vegetarian Desserts
Most restaurants will have vegetarian desserts as long as you still consume eggs and dairy products.
Do Many Restaurants Have Vegan Desserts
It is very hard to find a vegan dessert on any menu, the majority of the desserts will contain eggs or dairy.
Final Thoughts
I wish more restaurants focused a small selection of their menus to delicious vegetarian and vegan meals but, that is often not the case.
As vegetarians or vegans, we will often find our favorite restaurants or restaurant styles and avoid others completely.
Other Articles You May Enjoy!