You enjoy KFC but, your all-time favorite pieces are the drumsticks, can you order just drumsticks at KFC?
KFC gives you the option to customize your meal with many different options. You can choose from buckets of chicken of various sizes including a dark meat option that only contains thighs and drumsticks. In addition to the variety of buckets and meals, you can order chicken pieces a la carte.
Can I Get Just Drumsticks At KFC
If you are a drumstick lover you are in luck, at KFC you can order drumsticks a la carte and order as many as you would like.
Can I Order Just A Bucket Of Drumsticks At KFC
You can not order an entire bucket of drumsticks but, you do have the option of ordering a dark meat bucket that contains only drumsticks and thighs.
How Much Is A Drumstick At KFC
An ala carte drumstick at KFC is $3.99.
An 8-piece bucket that contains 4 drumsticks and 4 thighs is $18.99.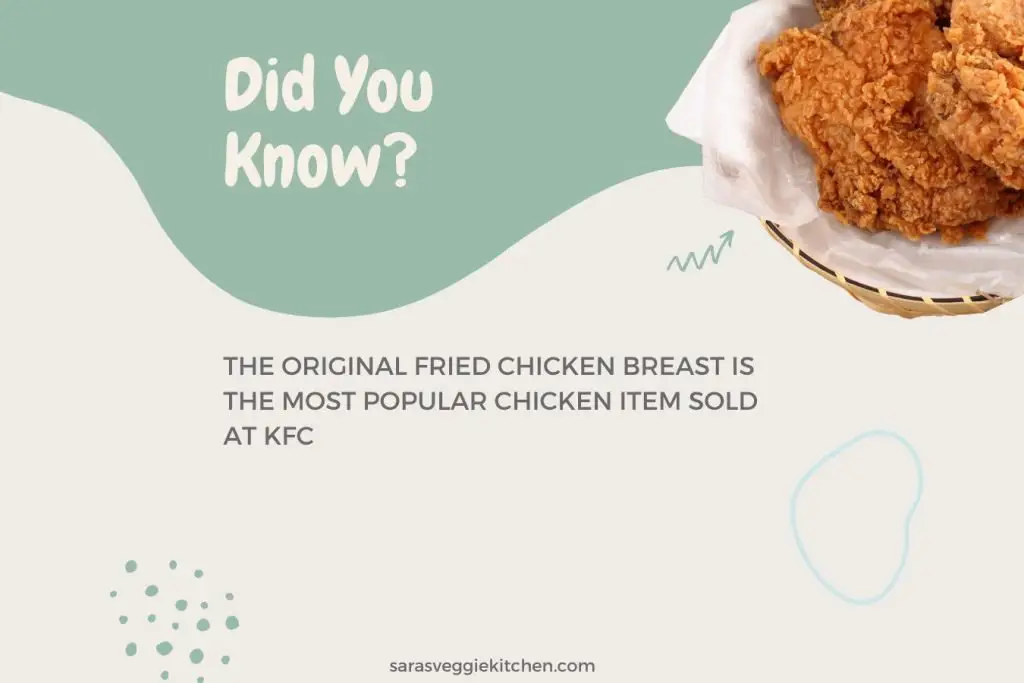 Can You Ask For Specific Pieces Of Chicken At KFC
If you are ordering a bucket of chicken you will need to choose from one of the preselected options.
8 Pc dark (4 drumsticks & 4 thighs)
8 Pc variety (2 drumsticks, 2 breasts,2 thighs, 2 wings)
12 Pc variety bucket (3 drumsticks, 3 breasts, 3 thighs, 3 wings)
12 Pc dark (6 drumsticks, 6 thighs)
16 Pc variety (4 drumsticks, 4 thighs, 4 wings, 4 breasts)
You can also order chicken pieces a la carte.
What Are The A La Carte Prices For Chicken At KFC
If you decide that you would like to order the exact chicken pieces that you desire you can order them a la carte.
Chicken Breast $4.49
Chicken Thigh $3.99
Chicken Wing $3.19
Chicken Drumstick $3.99
Chicken Tender $2.29
Final Thoughts
It used to be a lot more challenging to order the chicken pieces that you prefer at KFC with only predetermined buckets and meals to choose from.
Luckily there are now endless options for ordering your fried chicken just as you like it.
KFC offers buckets of fried chicken in many different sizes, configurations, and coatings.
You now have the option of ordering chicken pieces a la carte giving you the freedom to order only the prices you want and enjoy.
Other Articles You May Enjoy!